Safety Online – Everything you need to know!
At Holy Trinity C of E Primary School, safety onlineis extremely important to us. We aim to:
Ensure that staff receive regular, relevant and up to date online safety training
Uphold secure mechanisms to support pupils and staff in dealing with e-safety issues
Commit to educate and support parents and the whole school community with regard to online safety
Ensure that appropriate policies are in place, understood and respected by all
To develop pupils' skills and capabilities in relation to online safety
If parents have any e-safety concerns, please contact the school office. The school's designated persons for online safety are Mrs Baines and Mr Bull.
Our SAFETY ON LINE POLICY can be found under our policies on the website.
We also have a Junior Online safety Team of children, who work closely with their peers and the teachers in keeping our school 'e-safety safe'..
Quote from our  Online Safety Team :
In the Online Safety Team we meet up to discuss e-safety in our school and how to get the message of e-safety across to the whole school.  We think of ideas for homework and games for the younger children to get the message across to all pupils.  Sometimes we have thought about making activity packs with fun games and other fun activities like dot to dot and colouring in picutres.
 We will answer any questions that you have, just see us in the playground.
Parental controls can keep your child safe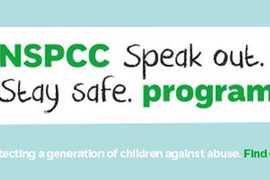 Visit nspcc.org.uk/controls or call the O2 and NSPCC Online Safety Helpline – 0808 800 5002
require information please click on above
Parents may also find the following e-safety links useful: